Family Residences and Essential Enterprises, Inc. (FREE), in partnership with Wyandanch High School, hosted a "Culmination Ceremony" for high school seniors who participated in their Workforce Readiness Program. The Program was provided to a class of approximately 15 seniors in Wyandanch High School over this past 2016-2017 school year.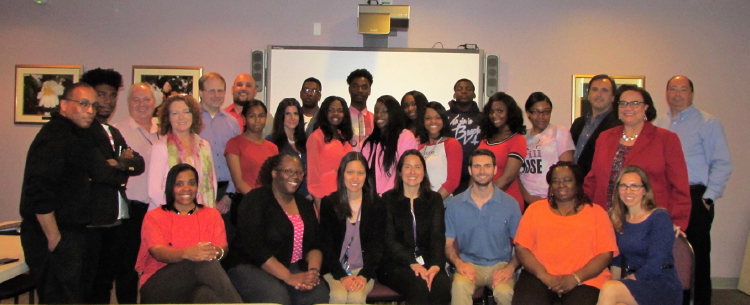 "We're so very proud of these young men and women for all of the work they put into completing this program. We're also thankful to all of the great people of the Wyandanch Schools who were such great partners in this endeavor," said Robert S. Budd, CEO FREE. "The ability, and willingness, to offer these types of programs is what sets FREE apart from other organizations," he continued.
The model of the program is blended with the first 3 quarters of immersive learning in the classroom led by a Wyandanch HS teacher about career readiness, which included various guest speakers and Career Exploration Field trips coordinated by FREE, and 4th quarter internship placements at FREE's Old Bethpage location in various departments such as Finance, Affirmative Business Development, Human Resources, Information & Technology, Nursing, Psychology and more.