Old Bethpage, N.Y.- The Afghan Americans of New York recently made a generous donation of food supplies to a food delivery service that not only assists individuals with disabilities but is run by them as well. The Nassau County Office of Asian American Affairs assisted in facilitating the donations.
FREE POD was formed in response to the COVID-19 pandemic by Family Residences and Essential Enterprises, Inc. (FREE) to assist people living in FREE's group residences and those who live at home with their families. FREE POD helps to get food and supplies in a timely manner to residences. FREE POD also provides individuals with intellectual and developmental disabilities with "on the job" employment training in all aspects of food preparation and distribution, inventory control, shopping and stocking.
The Afghan organization donated milk, yogurt, cheese, different types of chicken, meat balls, apples, potatoes and onions.
Afghan Americans of New York is a nonprofit 501(c)(3) organization that is composed of the Afghan community in NY, mainly on Long Island.  Its mission is to unite and empower Afghan Americans through community service and economic and civic engagement.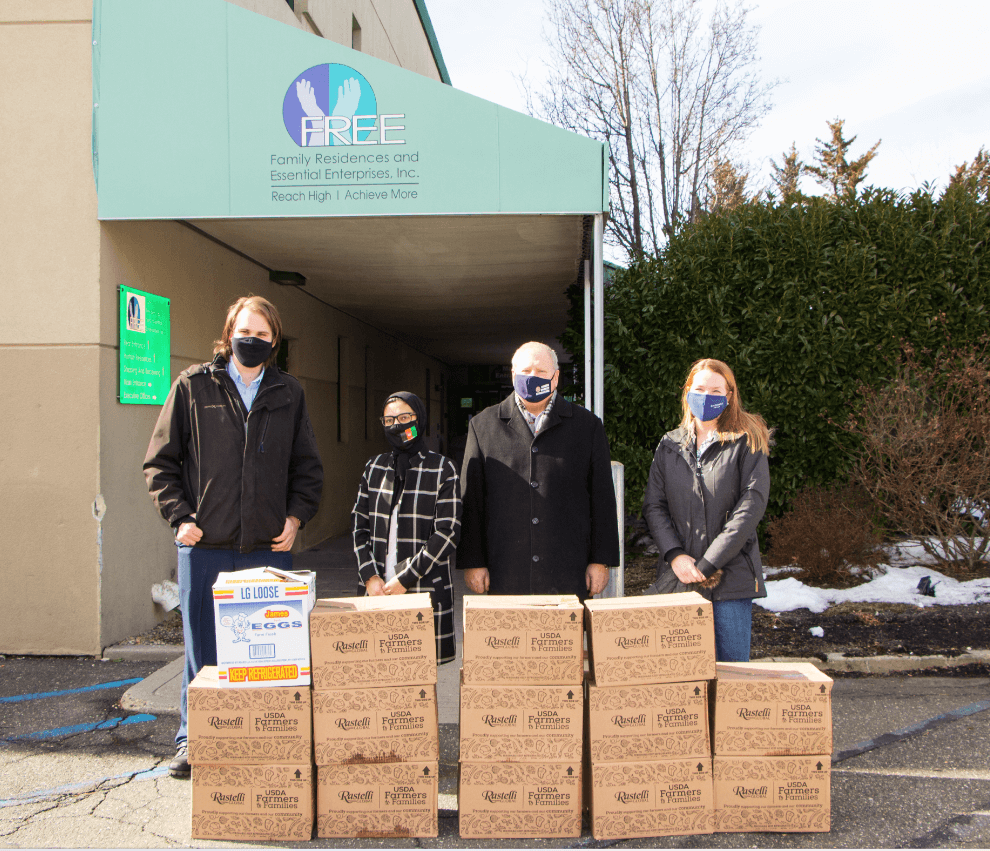 Caption: From left are Jack Jaworski, Project Coordinator, FREE POD and Community Development, FREE; Wazma Wardak Hassan, CEO, Afghan Americans of New York; Arnold W. Drucker, Nassau County Legislator, 16th District and Nancy Cohen, Vice President, Development and Mission Advancement, FREE. The Afghan Americans of New York made a generous donation to FREE's food delivery program called FREE POD.
About Family Residences and Essential Enterprises, Inc. (FREE)
Family Residences and Essential Enterprises, Inc. (FREE), founded in 1977, benefits and proudly supports more than 4,000 individuals with intellectual/developmental disabilities, mental illness and traumatic brain injury. It is the mission of FREE to help individuals of all abilities realize their full potential. FREE provides a diverse array of supports and services including housing; recovery services; transition to work; employment; day, community and family services; respite; crisis services; education and after school support; specialty health services; and advocacy.
The FREE Network collaborates with a variety of diverse 501(c)(3) nonprofit partners on educational, vocational, rehabilitative and a myriad of other creative initiatives to enhance the local communities and the lives of more than 35,000 people that reside within them. Each of the valued partners of the FREE Network has a unique mission, vision and strategic goals that are aligned in purpose, and embody the spirit of the meaningful work we do every day. For more information, please call 516-870-1614 or visit www.familyres.org.