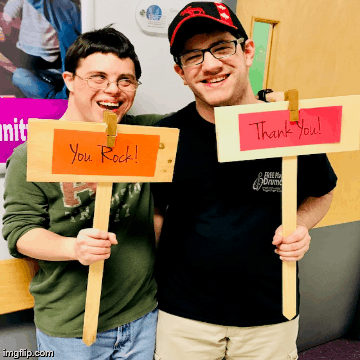 We are so grateful for YOU!!!

Because of you, we continue to bring exceptional services to over 4,000 adults and children with intellectual/developmental disabilities, mental illness, and traumatic brain injury supporting their self-identified goals and aspirations!

Because of you, 2017 has been an incredible year. We are so inspired by you, our amazing supporters, who believe in the mission of FREE and keep us going every day.

Because of you, 2018 more dreams will be realized!
 
THANK YOU!!!
Please think of us on Tuesday, November 28th, for #GivingTuesday