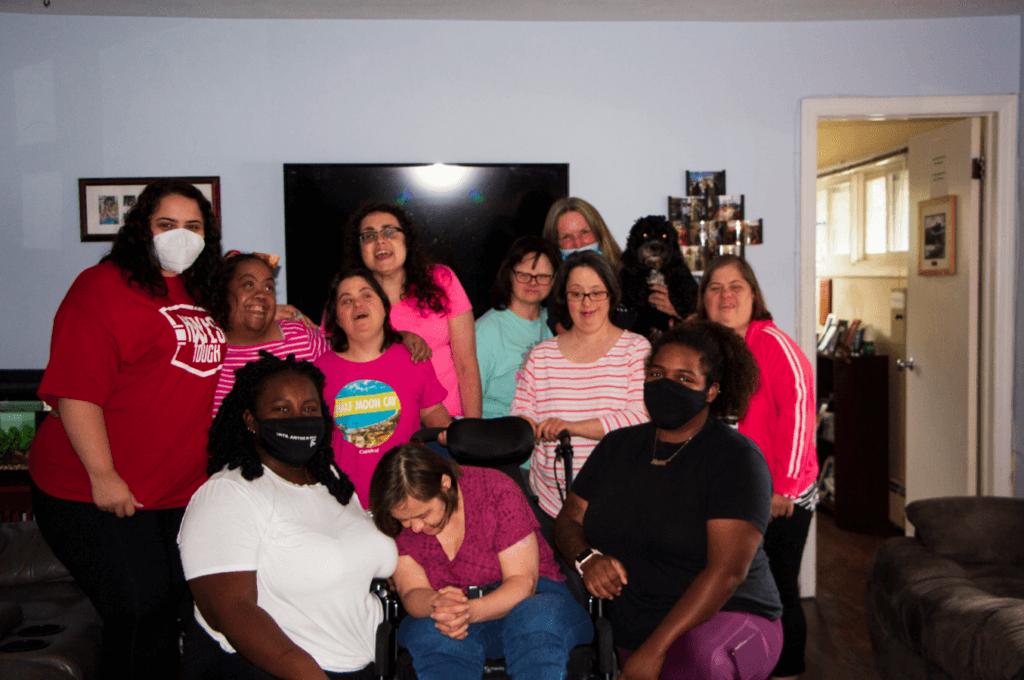 Direct Support Professionals (DSP) are the dedicated workforce that is the heart and soul of support for people with disabilities. September 13-19, 2020 is Direct Support Professionals Recognition Week and a great opportunity to highlight some of these essential workers who selflessly took on challenging assignments during the COVID-19 pandemic.
The DSP employees of Family Residences and Essential Enterprises, Inc. (FREE) worked tirelessly 24/7 caring for individuals with physical, mental and intellectual disabilities during an emotionally stressful time, even quarantining with the residents of the homes. DSP's in FREE's Westbury residential home had their creative juices flowing, coming up with a variety of ways to keep residents engaged during the days of the COVID-19 lockdown.
Steve Jones of Jamaica, Queens, known as "The Muscle Man," created a boot camp, training and motivating residents. Sadarah Powell of Long Island City, became the ideal baker, picking up healthy ingredients for the residents in her care and creating fun activities during their time in quarantine.
Ian Bachelor of Dix Hills, is referred to as the "house chef" by the residents in the Westbury home. He developed healthy choices and an overall diet plan for everyone to give them a sense of normalcy.
Charlene Morton of Valley Stream, turned the ladies in the home into fashionistas, organizing fashion shows. FREE salutes Steve, Sadarah, Ian and Charlene during Direct Support Professionals Recognition Week for their dedicated and creative approach to their jobs, which made a difficult time easier for the residents in their care.
When Mother's Day and Father's Day came around this year, Westburys DSP's we not short on ideas. In order to cheer up their ladies and their parents, they all hit the road. While traffic was basically non-existent, Westbury went on tour around Long Island and even Manhattan. With art projects for the moms and candy mason jars for the dads, Westbury visited the parents of every single lady. Even when times got stressful, the Westbury DSP's got creative and made sure that families could still see each other on the days that matter most.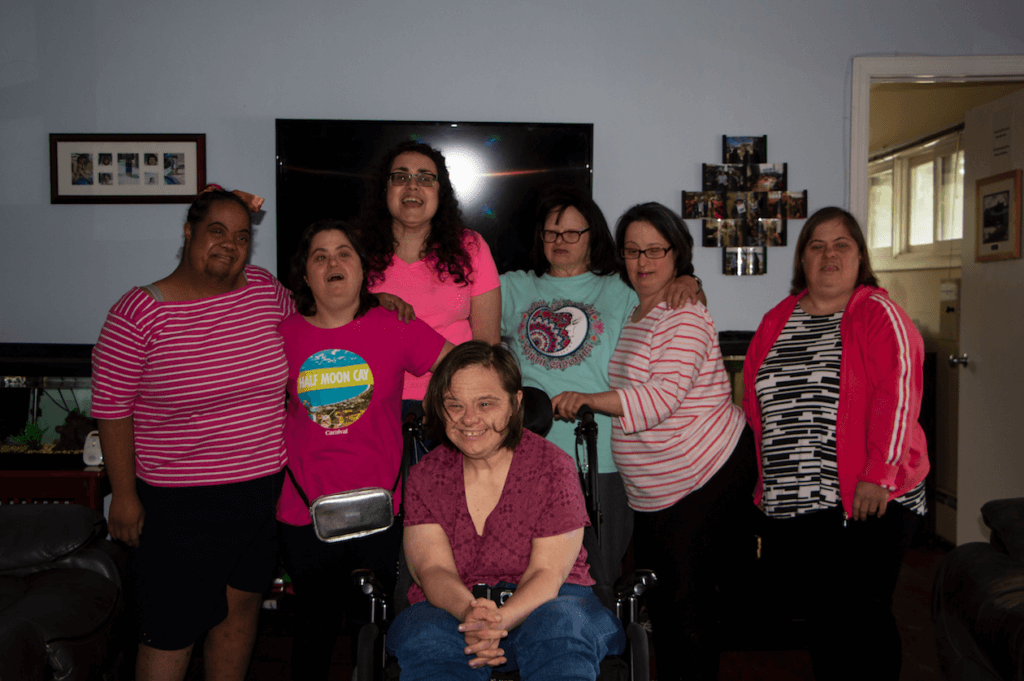 Family Residences and Essential Enterprises, Inc. (FREE)
Family Residences and Essential Enterprises, Inc. (FREE), founded in 1977, benefits and proudly supports more than 4,000 individuals with intellectual/developmental disabilities, mental illness and traumatic brain injury. It is the mission of FREE to help individuals of all abilities realize their full potential. FREE provides a diverse array of supports and services including housing; recovery services; transition to work; employment; day, community and family services; respite; crisis services; education and after school support; specialty health services; and advocacy.
The Family of FREE Network collaborates with a variety of diverse 501(c)(3) nonprofit partners on educational, vocational, rehabilitative and a myriad of other creative initiatives to enhance the local communities and the lives of more than 35,000 people that reside within them. Each of the valued partners of the FREE Network has a unique mission, vision and strategic goals that are aligned in purpose, and embody the spirit of the meaningful work we do every day. For more information, please call 516-870-1614 or visit www.familyres.org./