When we were asked to share our son Nathan's path to independence publicly, we were honored.
On May 31, 1985, Nathan moved into a FREE residence – the Coram house. When he left our home, he said, "Sorry, but you will have to manage without me." These gut-wrenching words turned out to be a blessing. He has matured with some bumps in the road, but he has done a wonderful job with help from the FREE personnel and organization.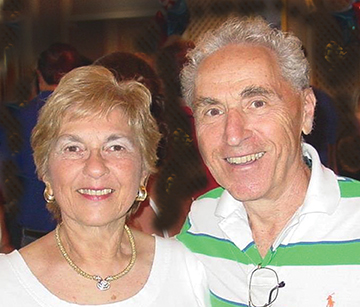 Many times we thought he would land on our doorstep, but never did FREE indicate to us that they could not handle Nathan's situation, and Nathan kept moving on. We attribute this progress to the capable FREE staff.
Recently, Nathan experienced a medical emergency and needed to be hospitalized. When a diagnosis was made and a plan of treatment was decided, Nathan submitted to the protocol. At every stage of his out-patient treatment, at least one staff member from the Coram house was with Nathan, even though our family was always available as backups. Nathan is currently concluding his treatment plan, and were it not for the caring team of FREE staff members, we don't know how Nathan would have successfully completed his regimen. Our family is so grateful to the support team at the Coram house.
This experience is yet another example of the fine work this agency has done to help our son.
The Halpern family is proud to be a part of the FREE family.
— Barbara Tilden and Beth Halpern
Want to Contribute?
If you are a parent of someone who receives services from FREE and would like to share your story or thoughts, please email Mission_Advancement@FamilyRes.org.