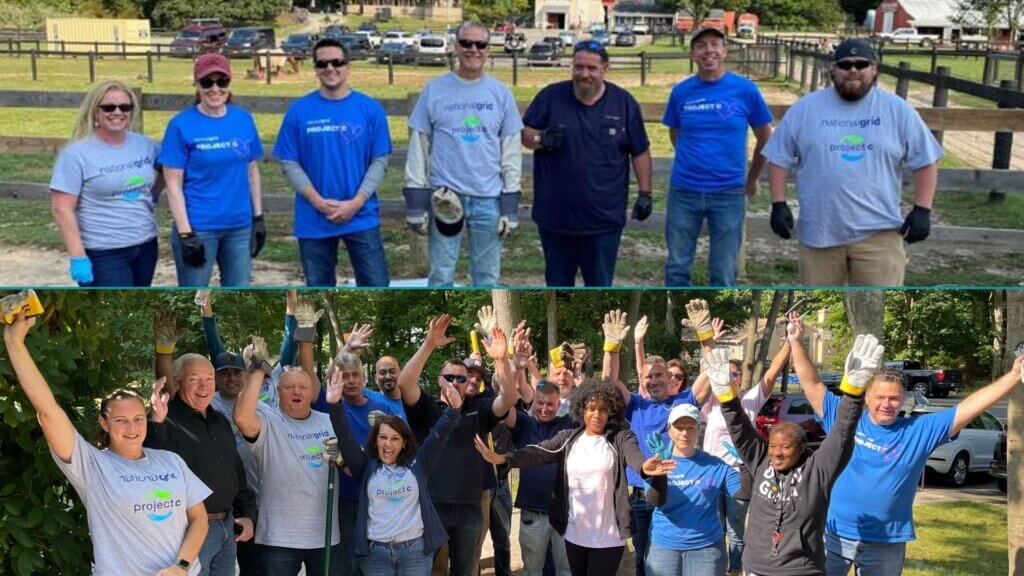 On Friday September 16th there were multiple locations that had volunteer events in collaboration with National Grid. National Grid has their employees participate in what is called a "Day of Service" It's a wonderful program where they give back to their community.
Our Dogwood residence in Smithtown was one location that was visited. Thanks to the parent of one of Dogwood's residences, they organized an event where over 15 members of National Grid came out very early to transform the grounds of Dogwood. All of the flower beds were removed, new mulch was put down with beautiful mums just in-time for the fall. There was so much action that even Smithtown Councilman Tom Lohmann stopped by to see the work that was done. The team at Dogwood could not be happier with the results and we are so appreciative of everyone's efforts.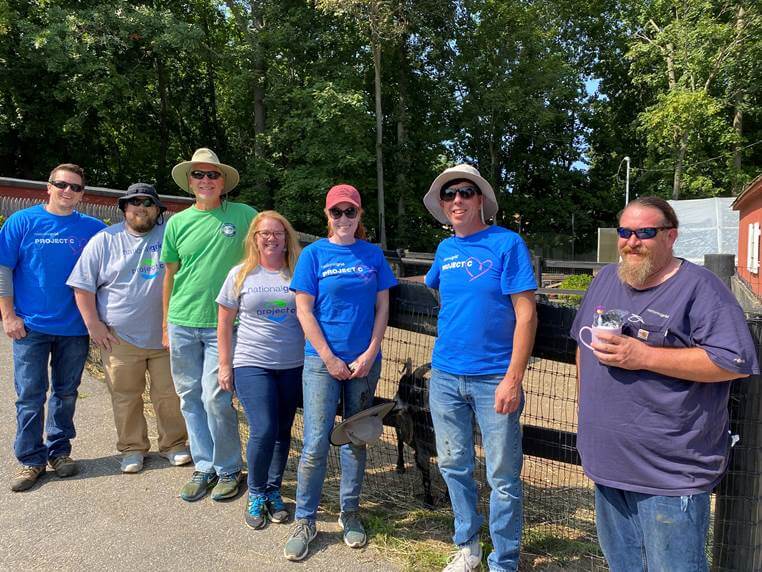 Something we routinely hear is that, Saddle Rock Ranch is the favorite location of many of our program participants, families and partner agencies. It's a truly beautiful property out in Middle Island that is home to a day program, horse riding program and plenty of animals. Over this past summer, we had a number of fences and horse paddocks that needed some end of season care as the temperatures are starting to drop. Thanks to National Grid's Day of Service, a team of their employees that was actually led by a former FREE employee, came to the ranch and painted a number of fences and different parts of the paddocks. We are certain our lovely horses are happier to see the upgrades and so are we. Thank you again to National Grid for these amazing volunteer opportunities, we can't wait to partner again in the future!