Written by: Brendan Higgins
Hello MOVIE NERD FANS. I have seen so many movies over the past few years and I think it is the right time to talk about one of my favorites. The reveal is THE COLOR OF  FRIENDSHIP and here is my review.
The Color of Friendship is based on a true story  of a girl named Piper. She is very excited to be a part of  a foreign exchange program at school. She becomes friends with Michele and without any spoilers something bad happens that puts their friendship to the test.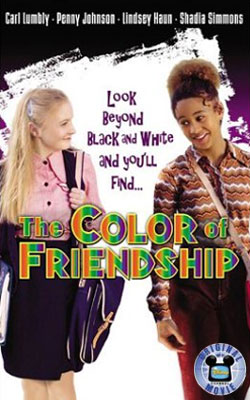 The intriguing  part of the movie is the friendship between the two girls. You can see the ups and downs of their friendship. I would like to mention this movie is really heavy and it talks a lot about real life problems. I was surprised that Disney made a movie about this because without any spoilers, it is very similar to Greenbook and Hamilton with it's subject matter.
I did mention The color of Friendship  back when I reviewed Green Book but after watching Hamilton many times last year, I sat down and remembered how wowed I was by this movie. This movie was released in 2000 but it is just as important today as it was then. It is really worth watching. I give it a 10 out of 10 because this is the first Disney Chanel Movie that is based on a real life story.  If you have not seen it, I recommend that you do.
If you like my reviews, please share my page – Movie Nerd. See you next month!