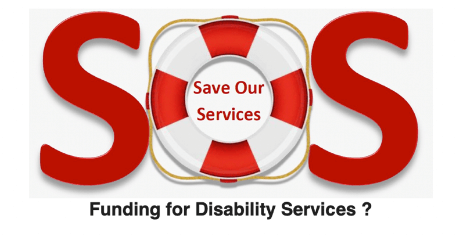 L.I.A.N.D.D. NYC FAIR
Thursday, 9/17
JOIN US FOR OUR MOBILE RALLY & CAR PARADE
FAMILIES RALLY TO SAVE VITAL SERVICES FOR PEOPLE WITH INTELLECTUAL AND DEVELOPMENTAL DISABILITIES
On the anniversary of the institution's closure, families say
"Don't send us back to the days of Willowbrook"
Take pics throughout Rally and post on your Facebook page
and the Rally Facebook page, https://bit.ly/3iz5uPb.
Post on Twitter, Instagram and/or email to mobilerally917@gmail.com
On Twitter or Instagram please tag Governor Cuomo @NYGovCuomo
Hashtags: #SaveIDDServices,
#WillowbrookNEVERagain
Write a message to Gov Cuomo on your windshield whether in the parade or not!
Take a picture of your car in front of any special place (from Niagara Falls to the Montauk Lighthouse) to post on Social Media
REMEMBER: Bring a Picture of Your Loved One Or the Person with IDD Who is Important to You
If you can please email mobilerally917@gmail.com and tell us where you'll join us.
Meet at the Long Island Expressway at either
Exit 63 at 8AM,
Exit 52 at 8:45AM,
Exit 41 at 9:30. Missy Miller will speak and possible media coverage.
To Join FREE: please meet us at Exit 41 (at the former SEARS Parking lot). At Exit 41, turn left and head south on North Broadway, @ .8 miles. Make a left on Nevada Street (there's a TD Bank on the corner) and then a right immediately after TD Bank, into the SEARS parking lot.
Join where you can. Leave when you must.