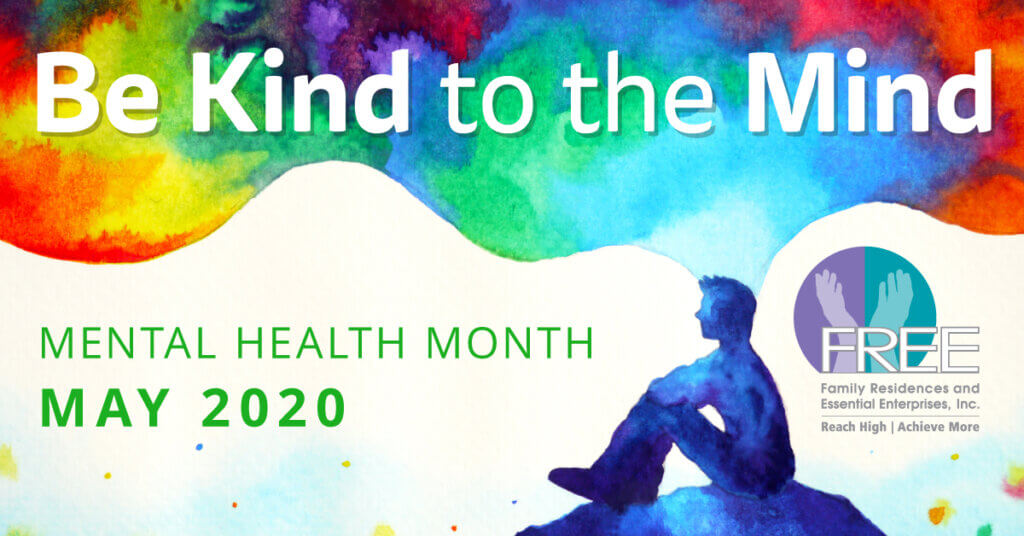 It goes without saying that we are dealing with unprecedented times. In many ways Covid-19 has brought mental health to the mainstream as this pandemic has not discriminated against anyone. For many of the programs that operate under FREE and its affiliate, Skills Unlimited we continue to support those with significant mental health challenges. However, these stressful times have also positioned us to help in a very different way, by supporting the front line workers and managers within our own network. FREE, like almost all others in our communities across the nation and the world has not been spared the devastating impact of this pandemic. Many of our front line Direct Support Professionals, Managers and individuals we support have been significantly impacted. The valued team members in our Clinic, PROS, HCBS and other Behavioral Health Programs have volunteered their time to support our own, offering to provide counseling and other supports to those need it. They have gone to and spoke with community residences that have lost staff and clients to the virus and they have been an ear for those who just needed a release and someone to talk to. These volunteers have been an invaluable resource for years to those that needed it, and during these challenging times, I am proud to see them once again rise to the occasion and support our own family when they need it most.
Written by the Behavioral Health Support Team
Mental Health Awareness Month is coordinated nationally by Mental Health America, a national nonprofit organization that addresses the needs of those living with mental illness and promotes the overall mental health of all Americans. Each year, the initiative reaches millions of people through the media, social platforms, local events, and mental health screenings, including self-screenings.
More information can be found on each organization's Facebook page: