How FREE transformed a crisis into an opportunity
At the start of the COVID-19 Pandemic, our Family Residences and Essential Enterprises, Inc. (FREE) staff members became overwhelmed with trying to secure grocery delivery, necessary household supplies and quarantine essentials. In response to this challenge, as well as trying to ease the burden on our Direct Support Professionals, FREE launched its own delivery service called FREE POD. Initially composed of FREE staff, the program has been transformed into a work-readiness program for individuals to gain valuable work experience. The FREE POD team has been delivering food, household items and personal protective equipment to all of our residences, independent housing, and to families of our individuals living at home. FREE POD positively impacts individuals participating in this program by providing "on the job" employment training in all aspects of food preparation and distribution, inventory control, shopping, and stocking.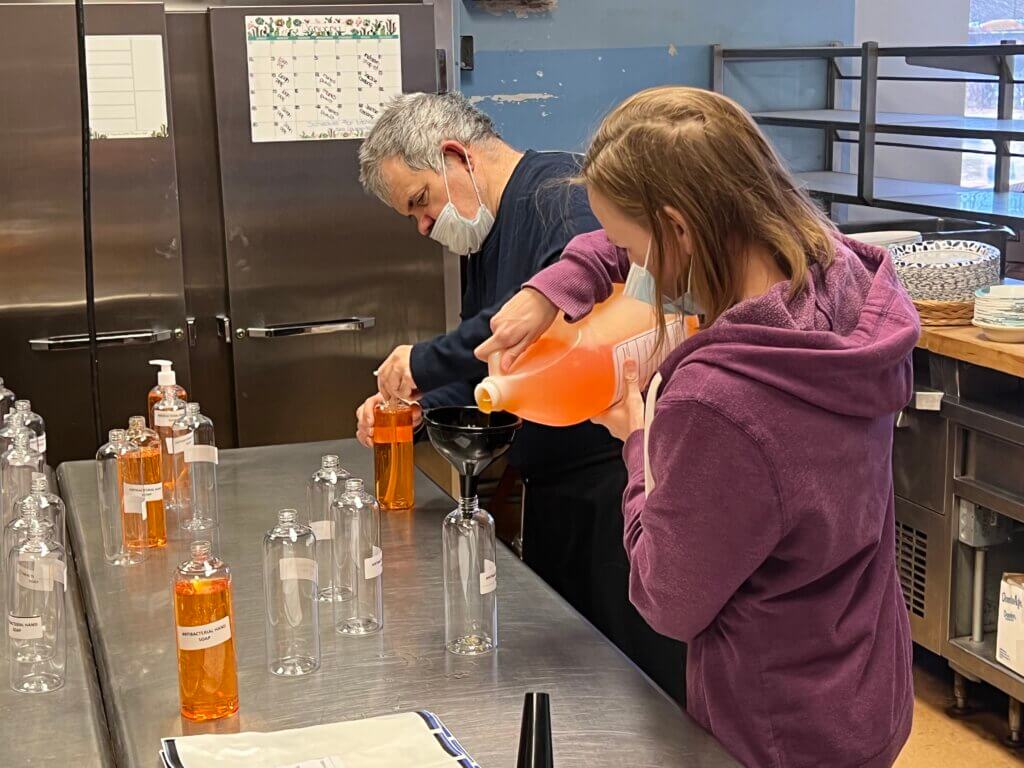 The program had started as a necessity but once we had begun, we realized how much more is possible through FREE POD, and we began to incorporate additional services to help throughout the agency. The farmers at the Freedom Garden were now able to easily deliver freshly picked produce to our residences. We began producing and bottling our own hand sanitizer and hand soaps to save costs and provide work experience. Inter-agency mail and package delivery became another service available through FREE POD. Not long after it started, FREE POD became an essential service to everyday operations at FREE.
Nelson is one of many individuals employed by FREE and is currently working at Freedom Gardens and FREE POD in Oakdale. "My favorite part of working at FREE POD is sorting the mail that goes to all of the houses and delivering it with my driver, Glynn Evans." Thanks to Freedom Gardens and FREE POD providing him with work experience, Nelson has gotten another job working at MoGu, a restaurant in Farmingdale. He works three days a week washing dishes, weighing produce, as well as helping the chefs prepare ingredients and sauces. Nelson was excited to share with us that he may have another work opportunity available at another restaurant inside of the UBS Arena; a concert venue and home of the New York Islanders hockey team.
The national average of unemployment for people with disabilities remains over three times that of the population without disabilities. Programs like FREEDOM Gardens and FREE POD help bridge the gap for individuals to learn and gain practical work experience necessary to maintain employment. Currently, FREE POD supports over 100 residential locations and throughout Queens, Nassau County and Suffolk County through our distribution center in Oakdale.
Spring is here and soon we will be seeding, planting and growing flowers and produce in Oakdale and Middle Island. There is always more work to be done and if you'd like to lend a hand, volunteer opportunities are available. Send an e-mail to get started today!