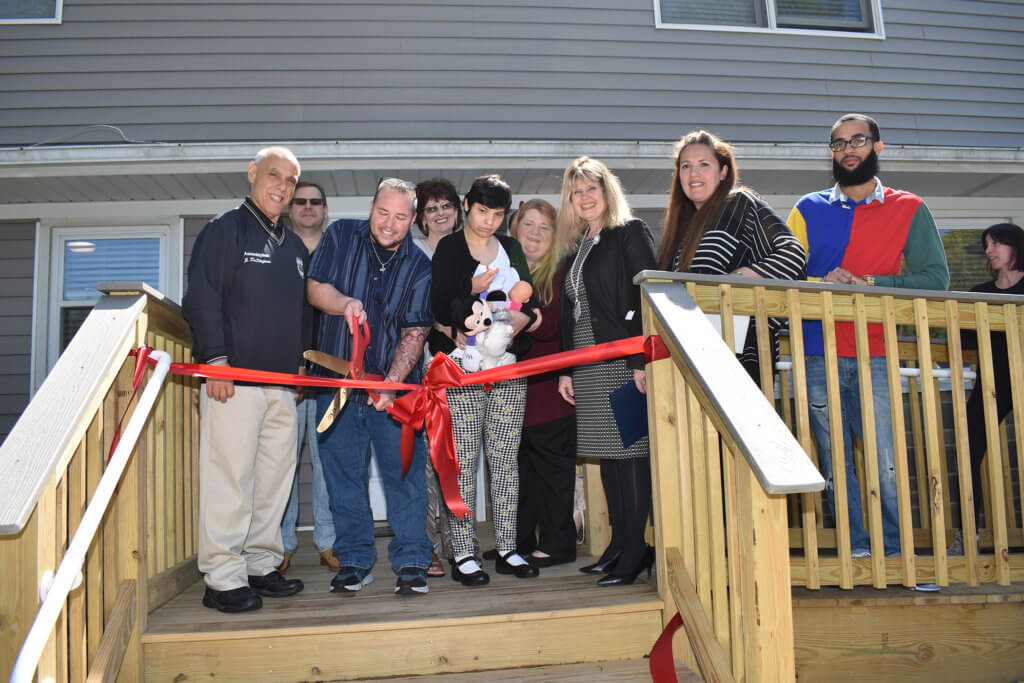 OLD BETHPAGE, NY – Family Residences and Essential Enterprises, Inc.  (FREE) hosted a ribbon cutting and open house at their latest residential home in Shirley, NY.  FREE, a leader in the field of human services dedicated to helping individuals of all abilities realize their full potential and prevail over life's challenges, opened this home to serve individuals with autism and differing abilities.
Assemblyman Joseph DeStefano helped cut the ribbon with representatives from FREE, family and a resident at FREE's new residence in Shirley.
"I'd like to thank our dedicated team for making this a reality," said Robert S. Budd, CEO, FREE.  "We believe that the individuals we are proud to serve should have every opportunity to live just as any other person would, and that includes having someplace they can call home," he continued.