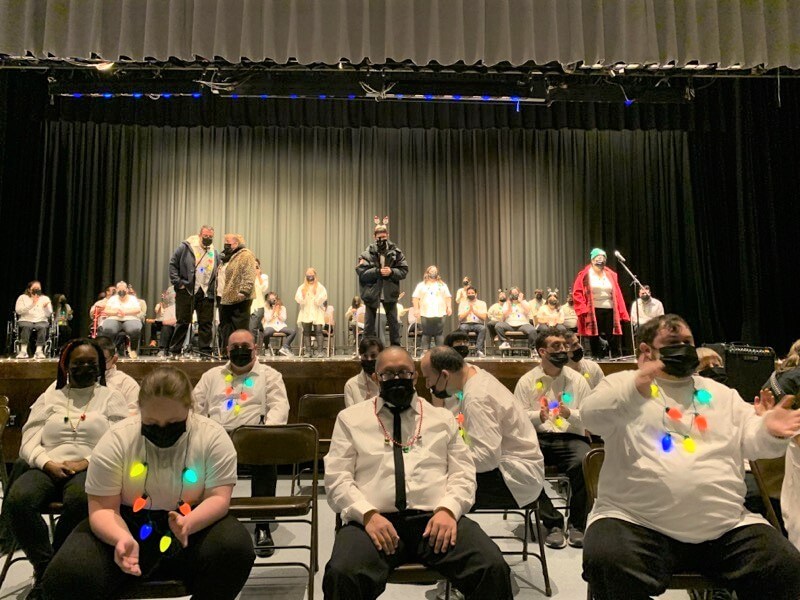 Old Bethpage, NY – On Friday, December 10, members of the Family Residences And Essential Enterprises, Inc. (FREE) FREE Players, in association with the Bellmore-Merrick High School District (BMCHSD) proudly presented the 'Tis the Season to be FREEzin' holiday extravaganza. The FREE Players Ensemble, a vocal group comprised of differently-abled adults, performed a variety of holiday hits. The event marked the group's first Holiday performance since the pandemic cancelled last year's performance.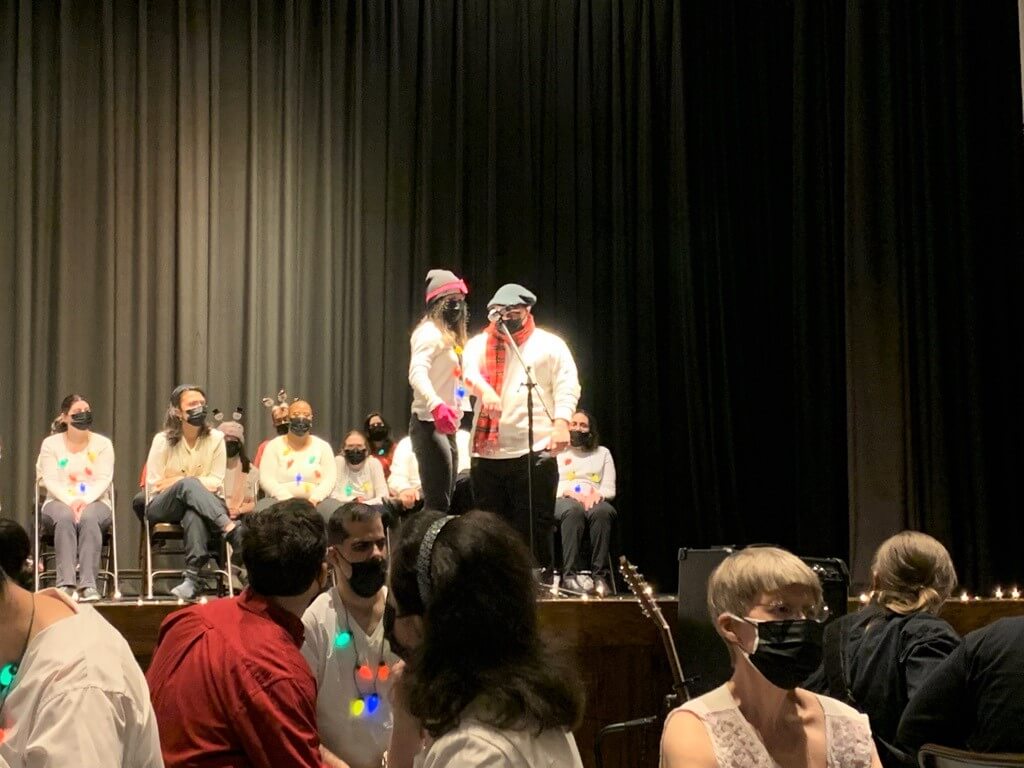 "It was so wonderful to see our individuals bring some Holiday Cheer to everyone in attendance," said Robert Budd, CEO FREE. "We are thankful to the Bellmore-Merrick Centra High School District for allowing the individuals we are proud to serve a venue by which to show the world that being differently abled does not mean you are not able," he continued.
Family Residences and Essential Enterprises, Inc.
Family Residences and Essential Enterprises, Inc. (FREE), founded in 1977, benefits and proudly supports more than 4,000 individuals with intellectual/developmental disabilities, mental illness, and traumatic brain injury. It is the mission of FREE to help individuals of all abilities realize their full potential and thrive in their communities. FREE provides a diverse array of supports and services including housing; recovery services; transition to work; employment; day, community, and family services; respite; crisis services; education and after school support; specialty health services; and advocacy.
FREE also collaborates with a variety of diverse 501(c)(3) nonprofit partners on educational, vocational, rehabilitative and a myriad of other creative initiatives to enhance the local communities and the lives of more than 25,000 people that reside within them. Each of the valued partners of the FREE Network has a unique mission, vision and strategic goals that are aligned in purpose, and embody the spirit of the meaningful work we do every day. For more information, please call 516-870-7000 or visit www.familyres.org.