FREE's amazing DSPs rise to new heights during the COVID-19 pandemic. During this unprecedented time with Coronavirus cases escalating, FREE's DSPs are showing their total commitment and dedication to the individuals we are privileged to support. Our front line heroes are going above and beyond to ensure the individuals in FREE's residences are cared for and safe around the clock. Our DSPs are working tirelessly and in some cases not leaving the homes to create a calming environment for the individuals.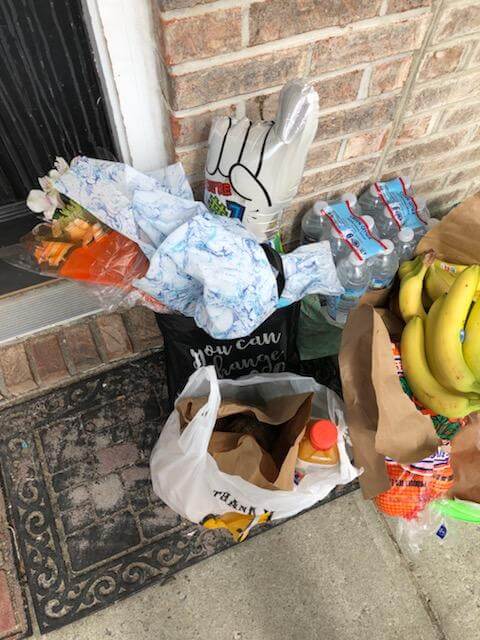 At one of FREE's residences in Queens, to say thank you to DSPs when words alone are not enough, Kim Schultz, Operations Director,  and Lauren Accoveli, Assistant Vice President, are showing their gratitude to DSPs by sending them a variety of food the DSPs enjoy such as bagels, pizza, yummy snacks and candies, vitamins and healthy fruits. Other fun items given to say thank you are adult coloring books and pencils, activities and magazines to keep their energy levels high. Care packages are also being created for DSPs with toiletries to help pamper and recognize them for being our heroes. Daily phone calls from FREE's leadership is reinforcing the agency's support of DSPs.
The FREE family is coming together and is reaching high and rising above to support the most vulnerable individuals who need us during this time of uncertainty. Together we will get through this and look back and say our DSPs did everything in their power to ensure the health and well-being of our individuals.
.