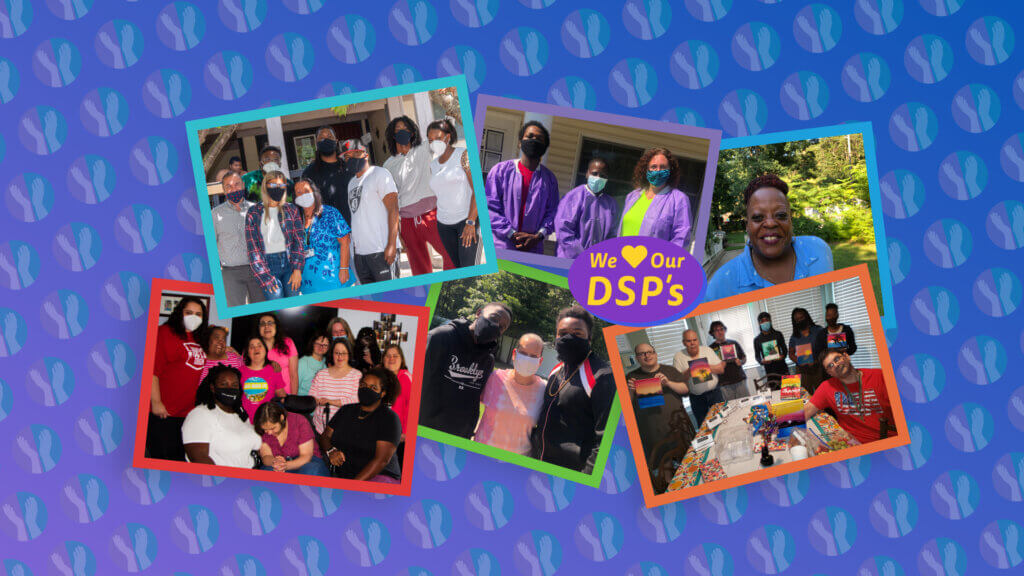 FREE, Inc. is so deeply honored and proud to celebrate National Direct Support Professionals Week. It is an annual celebration that highlights the life-changing contributions of the direct support professional workforce. We salute you all for providing kindness, protection, and guidance to those we are honored to serve everyday and especially during these very challenging times.
DSPs are also at the heart of our efforts to transform our service system to be more person-centered, promoting self-determination and supporting informed decision-making that will help people reach their life goals.
We acknowledge the dedication and the vital role of direct support professionals in enhancing the lives of those we serve, who are of all ages and walks of life; we take this opportunity to extend appreciation for their contributions that help many overcome challenges and reach their full potential, recognizing that direct support professionals provide the compassion that is the essence of human services.
We are living through unprecedented times. You are our superstars and everyday heroes who are most deserving of acknowledgement everyday –
Respectfully,
Dr. Christopher Long, President and Robert S. Budd, CEO