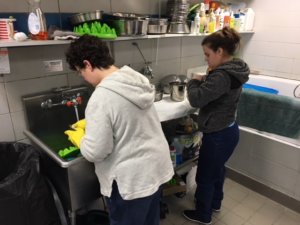 Contributions of New Yorkers with developmental disabilities are being spotlighted throughout the month of March, Developmental Disabilities Awareness Month. The skill, commitment and hard work of supporting individuals with intellectual and developmental disabilities (I/DD) has for too long gone unrecognized.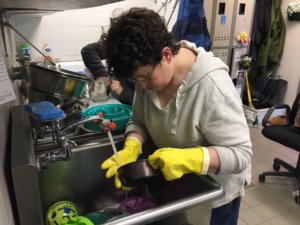 We all have a stake in building opportunities for people with intellectual and developmental disabilities. Join us as we recognize this story of self-advocacy in the community. We have had our volunteer opportunity at Bid-a-wee for around 7-8 years! Lenore is the volunteer liaison that will work with us and direct us on what tasks to complete while we are there.  This group is considered a great asset to their West Hampton location, they arrive promptly every week and are eager to work and get right to it!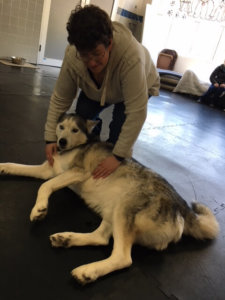 They each have their own job and complete it with great accuracy. After they complete their tasks they get to have a puppy/dog interaction for approximately one hour.  Briana is shown with Nico, the husky. Nico has been there for quite a while and she looks forward to seeing him when she goes! This is a great community connection that we have developed over the years, we are so grateful for this opportunity, as if provides functional, appropriate work for our men and women we serve! It is awareness, acceptance and inclusion that provide individuals with the opportunity to make their own contributions to the community at large.