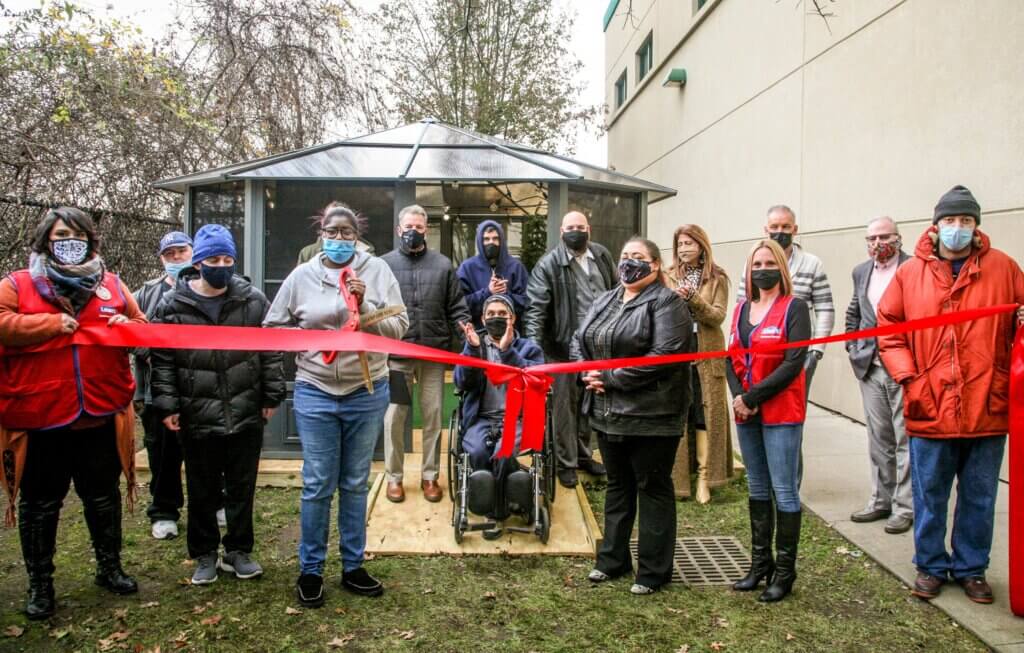 Individuals with Disabilities to get Boost from Lowe's Volunteers Who Built an Outdoor Recreation Structure
Old Bethpage, NY— Family Residences and Essential Enterprises, Inc. (FREE) is proud to announce that its affiliate TRI Business and Career Center has received a donation of their time through the Lowe's Hero Project for its Program Without Walls (PWW), a day habilitation day program for individuals with disabilities. The award will come in the form of a new outdoor recreation structure for the PWW's home base in Old Bethpage.
An army of volunteers from an area Lowe's in Hicksville built the new 8 ft. x 16 ft. safety glass structure which will enable individuals to enjoy many activities year-round. The structure will be used for discussion groups, arts and crafts projects and gardening activities. The Lowe's Heroes Project is a company-wide volunteer program established in the 1990's. Through the program, Lowe's employees strive to make a difference in the communities where they live and work, while connecting with their customers in and outside of stores.
"It's such an honor to have our affiliate TRI and its Program Without Walls chosen to be the recipient of this much-needed gift," said Robert S. Budd, CEO of FREE. "The spirit in which it is given, by Lowe's employees volunteering their time and services, makes it an experience uplifting for everyone involved."
"It is a honor to have a hand in organizing this for the men and women of TRI PWW, especially during such a difficult time. I have a phenomenal group that I've had the privilege of working with for the past 6 years and staff who are just as dedicated to providing quality services as I am. This gift from Lowe's definitely lifted everyone's spirits and we are so grateful to everyone involved for making this such a memorable experience." – Kat Kehoe, Program Coordinator, TRI PWW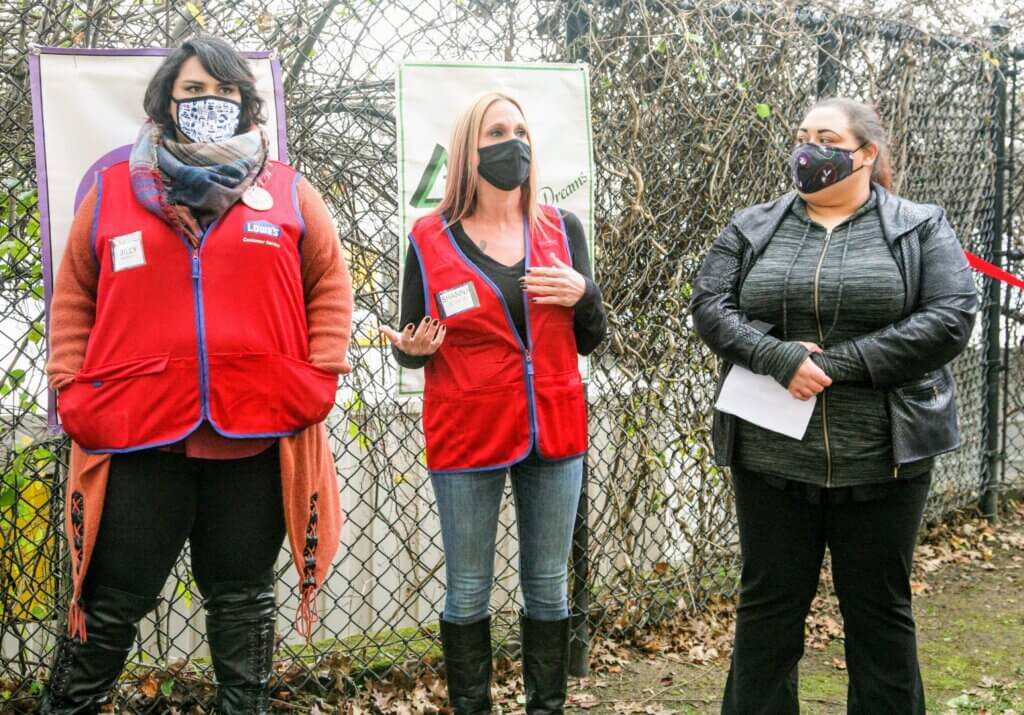 Family Residences and Essential Enterprises, Inc. (FREE, Inc.)
Family Residences and Essential Enterprises, Inc. (FREE, Inc.), founded in 1977, benefits and proudly supports more than 4,000 individuals with intellectual/developmental disabilities, mental illness and traumatic brain injury. It is the mission of FREE, Inc. to help individuals of all abilities realize their full potential. FREE, Inc. provides a diverse array of supports and services including housing; recovery services; transition to work; employment; day, community and family services; respite; crisis services; education and after school support; specialty health services; and advocacy.
The FREE Network collaborates with a variety of diverse 501(c)(3) nonprofit partners on educational, vocational, rehabilitative and a myriad of other creative initiatives to enhance the local communities and the lives of more than 35,000 people that reside within them. Each of the valued partners of the FREE Network has a unique mission, vision and strategic goals that are aligned in purpose, and embody the spirit of the meaningful work we do every day. For more information, please call 516-870-1614 or visit www.familyres.org.